Steve Vinoski,
Corba & Distributed System Guru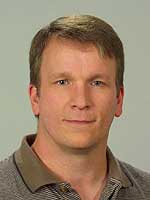 Steve Vinoski is a member of technical staff at Verivue, a startup in Westford, MA, USA. He was previously chief architect and Fellow at IONA Technologies for a decade, and prior to that held various software and hardware engineering positions at Hewlett-Packard, Apollo Computer, and Texas Instruments.
Over the past 15 years, Steve has authored or co-authored over 80 highly-regarded publications on distributed computing and enterprise integration for magazines such as IEEE Internet Computing, C/C++ Users Journal, Communications of the ACM, and C++ Report, and co-authored the book "Advanced CORBA Programming with C++" with Michi Henning, published in 1999.
Since early 2002 he has written a regular column entitled "Toward Integration" for IEEE Internet Computing, and serves as a member of its editorial board. Steve first wrote about REST in his July/August 2002 "Toward Integration" column. He's a hands-on developer and spends most of his time developing production software.