David Hussman,
Agile Coach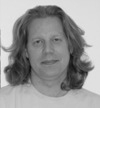 David teaches and coaches the adoption and improvement of agility as a delivery tool. His work includes helping companies of all sizes all over the world. Sometimes he is pairing with developers and testers, while other times he is helping to invent, evolve and plan the delivery of all types of products and projects. David also spends a great deal of time helping leaders at all levels find ways to pragmatically use agility as another way to grow and innovate their business.
Prior to working as a fulltime coach, David spent years building software in a variety of domains: digital audio, digital biometrics, medical, financial, retail, and education to name a few. David now leads DevJam, a company composed of agile collaborators. As mentors and practitioners, DevJam focuses on agility as a tool to help people and companies improve their software production skills. DevJam provides seasoned leaders that strive to pragmatically match technology, people, and processes to create better and cooler products in competitive cycles.
Along with teaching and coaching, David participates in conferences around the world. He has continuously publishes and has contributed to several books and many publications. He has helped create agile curriculum for The University of Minnesota and Capella University.
For more information, check out the DevJam website www.devjam.com