David Pollak,
Founder of the Lift Web Framework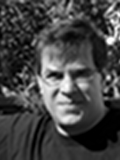 David Pollak has been writing commercial software since 1977. He wrote the first real-time spreadsheet and the worlds highest performance spreadsheet engine. Since 1996, David has been using and devising web development tools. As CTO of CMP Media, David oversaw the first large-scale deployment of WebLogic. David was CTO and VPE at Cenzic, a web application security company. David has also developed numerous commercial projects in Ruby on Rails.
In 2007, David founded the Lift Web Framework open source project. Lift is an expressive and elegant framework for writing web applications. Lift stresses the importance of security, maintainability, scalability and performance, while allowing for high levels of developer productivity. Lift open source software licensed under an Apache 2.0 license.
David is a consultant in San Francisco and works on Lift-based projects including Buy a Feature and ESME.
Twitter: @dpp