Lane Halley,
Product Designer, Carbon Five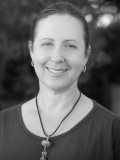 Lane Halley uses lean design & agile development methods to create Web & mobile products. Prior to joining Carbon Five, Lane worked as a UX coach and trainer (LUXr), an in-house design manager (Liquidnet), an agency designer (Cooper, Hot Studio) a director of User Experience (SenSage) and a video game producer (Mindscape/Electronic Arts).

Lane seeks to blend the best practices of UX, agile and Lean Startup methods. She served as co-chair of the User Experience stage at Agile 2009. Lane is a frequent collaborator with Lean Startup Machine, Los Angeles StartupWeekend and StartupUCLA as a speaker and mentor. Recent speaking engagements include Agile UX NYC and the Michigan Lean Startup Conference.

An active member of her professional community, Lane is a long-term participant in the Interaction Design Association (IxDA) and a founding member of Balanced Team, a working group of software professionals who promote multidisciplinary collaboration around customer value and iterative design and delivery as an engine for innovation.

For more information, you can read her blog "The Apprentice Path" or follow her on twitter.