International Software Development
Conference

3 Minute Intro Video
QCon San Francisco
Hyatt Regency - San Francisco
Practitioners Over Evangelists
Charity Majors
Co-Founder @Honeycombio, formerly DevOps @ParseIT/@Facebook
"Lies My Parents Told Me About Microservices"
Technology Driving Change and
Innovation
Content you Trust,
People you know!
Attending QCon Includes:
18 editorial tracks across 3 days
140+ practitioner speakers from places like Uber, Google, Dropbox, Slack, Twitter, and more…
11 to 1 attendee to speaker ratio
No hidden paid sessions/marketing!
Video recording for most sessions included
28 optional workshops following the conference
Focus on healthy food, including gluten-free & vegan
Bleeding-edge for the Enterprise
Bring trends from innovator and early adopter companies home to your team
Tensorflow
Apache Beam
Java 9
Deep Learning
Petabyte Scale Analytics
Unikernels
Stream Processing
Property-Based Testing
Chatbots
TC39 ECMAScript
Recommendation Engines
RxJS
Lambda/Serverless
Architecting for Failure
DevOps
Microservices Implementation
Reactive
Containers

Engineers over Evangelists,
Practitioners over Trainers/Coaches,
Team Leads over Consultants
Attendees talk about the Speakers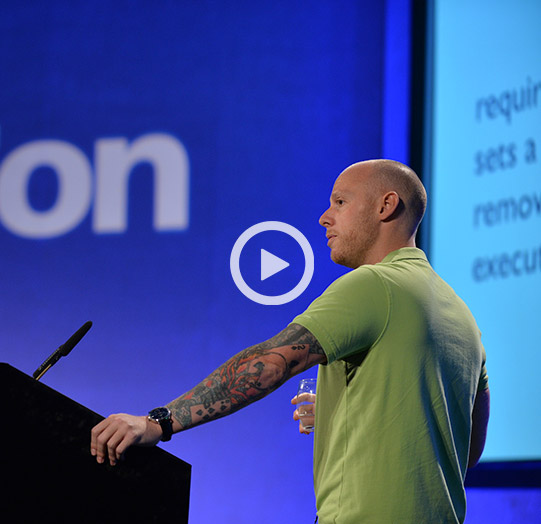 of QCon attendees feel they are learning from an expert peer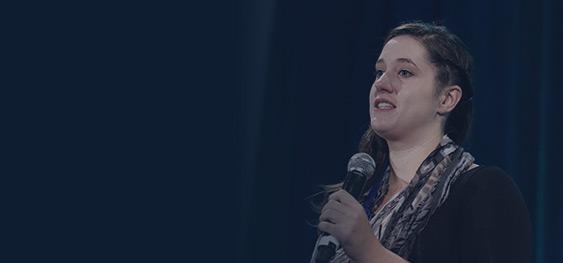 of QCon attendees rate the level of content as expert
* Our goal is to reach 100%
Stay updated. Subscribe
Subscribe and tell your friends about QCon San Francisco
SF Venue
Hyatt Regency - San Francisco
Hyatt Regency San Francisco
The hotel is located right on the Embarcadero waterfront with stunning views all around and close to popular attractions, events, and shopping. The conference venue is at the same location as the hotel.

Address
Hyatt Regency San Francisco
5 Embarcadero Center
San Francisco
California
USA 94111
Tel: +1 415 788 1234
Fax: +1 415 398 2567
Website: Hyatt Regency San Francisco
Reservations
The QCon room block at the Hyatt is sold out. Please contact the Hyatt directly for rooms at 1-415-788-1234.
The Experience We Bring
Leading Architects talk about
the other attendees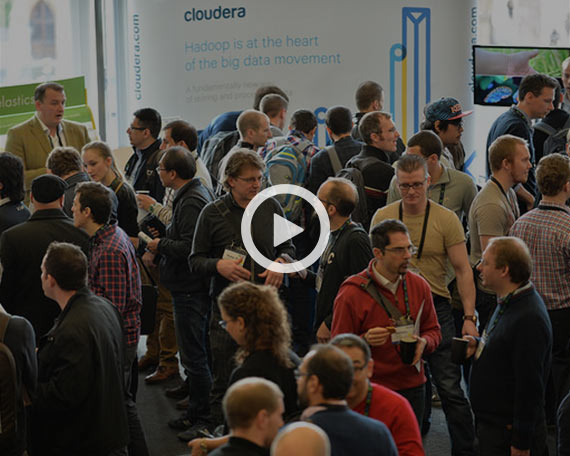 QCon Attendees Testimonials
"One of the most fun and intellectually intimate conferences I have joined. The open sessions were excellent – total serendipity."
"Each time I attend QCon, my mind is opened up to fresh ideas by leaders in their field. I also get to meet and connect with top engineers around the world. Where else can you do that?!"
"QCon is a great way to stay informed of the leading edge of software architecture and development."
"QCon is one of the best conferences out there….great speakers and really interesting tracks."
"A superb conference with the best tracks and great speakers!"
"I learned a lot about the current trends and solutions to problems that affect scalability and availability in this age the cloud."
"It was great to see what a broad variety of industry leaders are doing with technology as it has advanced, and what they're doing to help it safely continue to move forward."
"QCon is the best place to learn how the smartest companies solve their toughest technical problems."
Is QCon Right for You?
Our attendees roles are: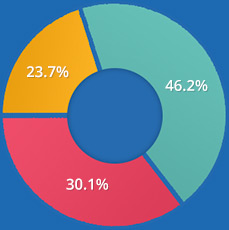 Software Developer / Programmer/ Engineer
Senior Developer / Engineer
Technical Team Lead and Higher (including):
Technical Team Lead

Senior Management (VP, CTO, CIO, Director)

Architect: Technical / Application (platform specific)

Enterprise Architect / Chief Architect

Architect: Solution / Systems

Technical Project Manager
Meet and Learn from Your Peers
25 Minute Breaks "The Hallway Track"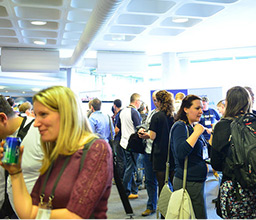 25 Minute Breaks "The Hallway Track"
Mingle and network with other attendees, speakers & sponsors.
Open Spaces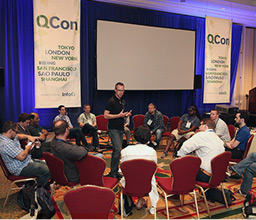 Open Space is a kind of unconference, a simple way to run productive meetings for 5 to 2000 or more people, and a powerful way to lead any kind of organization in everyday practice and extraordinary change.
Discussion Café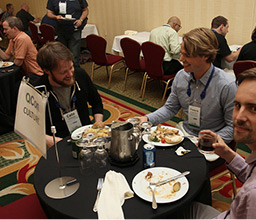 Lunch will feature sections of smaller tables for 4 around particular topics where you can meet each other in a more comfortable setting, in addition to the usual large 10 seat conference lunch tables.
Social Events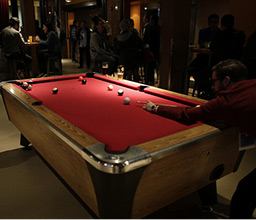 Conference Social & Dinner, Exhibitor & Hospitality Receptions. Opportunities to mingle, eat, drink and network with speakers, editors, attendees, sponsors. Complementary and free for all conference attendees.
Healthy QCon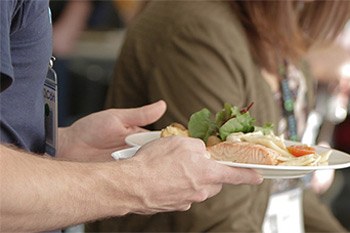 Different menu items:
Vegan or Vegetarian
Gluten-Free
Dairy-Free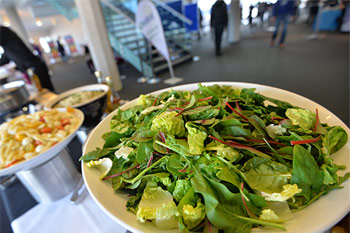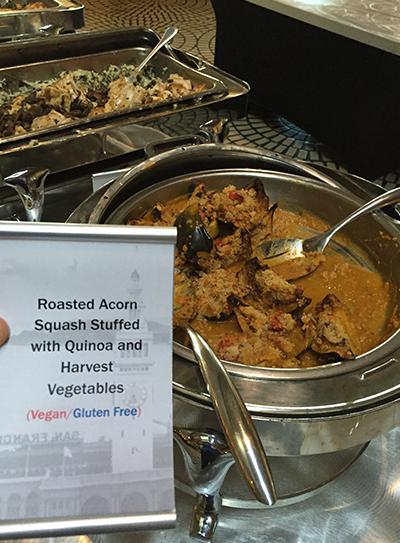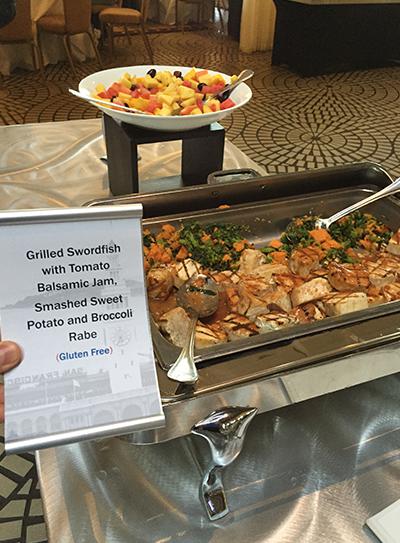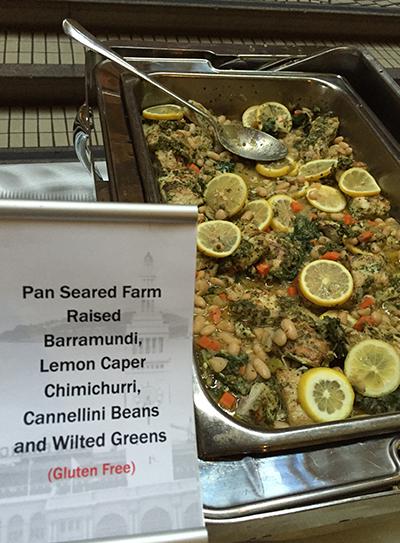 Testimonials
"Love the healthy food options."
"Best/healthiest food I've had at any conference, ever."
Past Years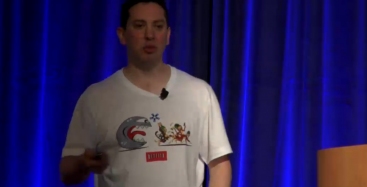 How Netflix Architects for Survival
by Jeremy Edberg
Jeremy Edberg discusses how Netflix designs their systems and deployment processes to help the service survive both catastrophic events like zone and regional outages and less catastrophic events like network latency and random instance death.

Speaker Bio:
Jeremy Edberg is currently the Reliability Architect for Netflix, the largest video streaming service in the world. Before that he ran Reddit, an online community for sharing and discussing interesting things on the internet that does more than four billion page views a month. Both run their entire operations on Amazon's EC2.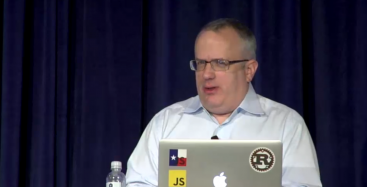 The Present and Future of the Web Platform
by Brendan Eich
Brendan Eich surveys interesting developments in the Web platform, analysing emergent trends, and making some predictions.

Speaker Bio:
Brendan Eich is CTO and SVP of Engineering for Mozilla, and widely recognized for his enduring contributions to the Internet revolution. In 1995, Eich invented JavaScript (ECMAScript), the Internet's most widely used programming language.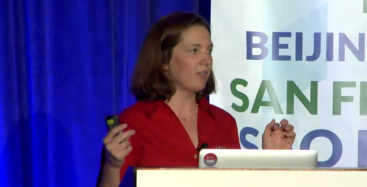 From Code to Monkeys: Continuous Delivery at Netflix
by Dianne Marsh
Dianne Marsh presents the open source tools used by Netflix to keep the continuous delivery wheels spinning.

Speaker Bio:
Dianne Marsh is a Director of Engineering for Netflix in Los Gatos, CA, where she leads a team responsible for tools and systems used by nearly all engineers in the company for continuous integration, delivery and deployment to the AWS cloud.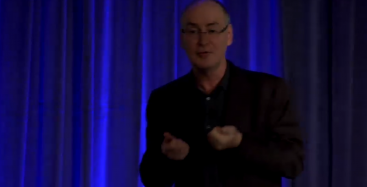 Deconstructing Functional Programming
by Gilad Bracha
Gilad Bracha explains how to distinguish FP hype from reality and to apply key ideas of FP in non-FP languages, separating the good parts of FP from its unnecessary cultural baggage.

Speaker Bio:
Gilad Bracha is the creator of the Newspeak programming language and a software engineer at Google where he works on Dart. Previously, he was a VP at SAP Labs, a Distinguished Engineer at Cadence, and a Computational Theologist and Distinguished Engineer at Sun.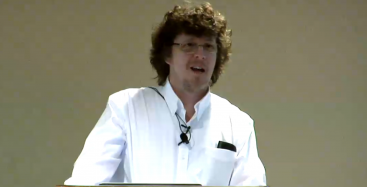 Core.async - Communicating Sequential Processes using Channels, in Clojure
by Rich Hickey
Rich Hickey presents the motivation, design and use of the Clojure core.async library, the reasons for choosing the CSP approach and how it helps to structure applications.

Speaker Bio:
Rich Hickey, the author of Clojure and designer of Datomic, is a software designer with over 25 years of experience in various domains.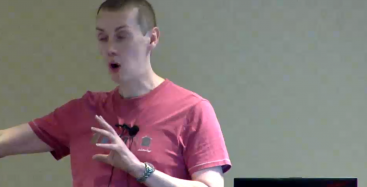 Top 10 - Performance Folklore
by Martin Thompson
Martin Thompson discusses Java, concurrency, operating systems, and functional programming in the context of designing and testing high-performance systems.

Speaker Bio:
Martin Thompson is a high-performance and low-latency specialist, with experience gained over two decades working on large scale transactional and big-data systems.
Acknowledging CAP at the Root - in the Domain Model
by Eric Evans
Eric Evans discusses three DDD patterns helping embedding CAP tradeoffs inside the domain model: Aggregates, Domain Events and Bounded Contexts.

Speaker Bio:
Eric Evans is a specialist in domain modeling and design in large business systems. Since the early 1990s, he has worked on many projects developing large business systems with objects and has shared his experience in the book "Domain-Driven Design," Addison-Wesley 2003.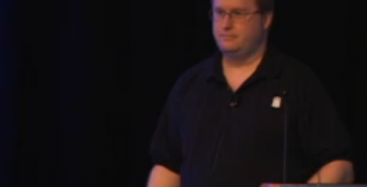 Exploiting Loopholes in CAP
by Michael Nygard
Michael Nygard explores some of the available loopholes in the CAP theorem helping architects to engineer distributed systems that meet their needs.

Speaker Bio:
Michael has written and co-authored several books, including "97 Things Every Software Architect Should Know" and the best seller "Release It!", a book about building software that survives the real world.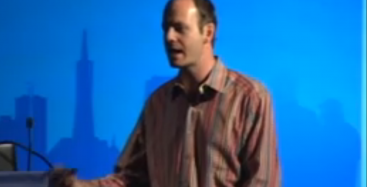 Things I Wish I'd Known
by Rod Johnson
Rod Johnson shares some of the lessons he learned as an entrepreneur.

Speaker Bio:
Rod Johnson is SVP, Middleware and GM of the SpringSource division at VMware. Spring was based on the code published with Rod's best-selling "Expert One-on-One J2EE Design and Development"(2002).
View the QCon London 2016 report to get a feel for what QCon is like and what we and some of our attendees felt were the most important sessions from QCon London 2016 - including Microservices, Containers, Modern Native Languages, Continuous Delivery, Programming in GO, and Applying Failure Testing at Netflix.
QCon by InfoQ
InfoQ has been organizing QCons across the globe for over 10 years now. For the same period of time we have been publishing news, articles, videos and in-depth/deep dive reports on hot topics in the industry. Our content is written only by real life practitioners and offers best practices from companies such as Uber, Netflix and more.
Join the InfoQ Community
Over 50% of our readers are software architects
The majority of our audience is comprised of senior-level developers and architects
All our content is written by practitioners