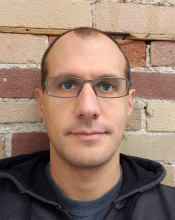 Speaker: Christophe Fargette
He / him / his
Senior Architect @Red Hat
Christophe has worked in IT for over two decades on multiple software projects for both large enterprises and startups. His current dedication is to help enterprises migrating to the Cloud with minimal knowledge and without any frictions. He has a strong customer focus, realizing that continuous improvement only matters when the customer is happy.

Christophe's experience includes not only full-stack software engineering practices aimed at increasing velocity while improving quality but also leadership in all projects. In addition to speaking at various events and running workshops for teams and programs, he has a passion for observability especially with microservices and Cloud.
Find Christophe Fargette at:
Workshop
We all know that installing Kubernetes is getting easier, but installation is only the first step. You need to be able to have storage, monitoring, observability, and various other platform services which make using Kubernetes a real pleasure to use.
Workshop
Many of the tools and techniques of the past are getting disrupted by the needs of modern cloud-native application development, deployment, and scalability.