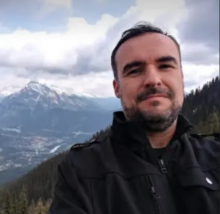 Speaker: Trevor Hunter
He / him / his
Chief Technology Officer @Kobo Inc.
I am a leader and coach with a knack for technology. I'm a Chief Technology Officer, a mountain biker, a husband and a Dad. My curiosity to understand out how things work and my desire to use that understanding to help others are the things I hope my kids inherit from me. I am currently the Chief Technology Officer of Rakuten Kobo. Here I lead the Research & Development organization where our mission is to deliver the best devices and the best services for our readers. We innovate, create partnerships, and deliver software, hardware, and services to millions of users worldwide.
Session
When I started at Kobo, we needed to look beyond the relational and into document databases.
Read more