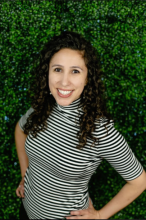 Track Host: Krys Flores
Staff Engineer @Carta, Previously at Lob, Simple Habit, and Nordstromrack.com|HauteLook
Krys is a Staff Engineer at Carta. However, she has a degree in history, never took a computer science course in college, and never completed a bootcamp.
At Carta, Krys is a tech lead streamlining the Total Compensation product alongside a group of talented engineers, PMs, and BDs.
Krys is committed to increasing diversity in tech and is an equal pay advocate. She is a servant leader at work, an active volunteer in her community, and a board member of Techtonica. She has been featured in the #NothingLess documentary by Hired, on the Women of Color in the Workplace podcast, and as a part of the MicroStrategy Visionary Voices program.
Krys loves systems design and British murder mystery novels. Krys is based in San Francisco near Giants stadium even though she is a Los Angeles native and proud Dodger fan.
Find Krys Flores at:
Track
Come learn from practitioners putting the key concepts noted in Tanya Reilly's "The Staff Engineer's Path" and Will Larson's "Staff Engineer" into a digestible format with helpful takeaways.