We all know that installing Kubernetes is getting easier, but installation is only the first step. You need to be able to have storage, monitoring, observability, and various other platform services which make using Kubernetes a real pleasure to use. In this session we will talk about using operators and GitOps to automate the day-to-day operations of your Kubernetes cluster(s). We'll cover things like the Rook operator for distributed storage, the ArgoCD operator for Kubernetes GitOps, and we will also discuss how to integrate your cluster with your cloud provider of choice while also allowing for portability.
Key Takeaways
1 How to properly manage storage in both on-prem and across cloud providers
2 Leveraging Infrastructure-as-Code to ensure resilience and consistency
3 How to manage one or many Kubernetes clusters using GitOps
4 Using Operators to provide managed services consistently across public and private clouds
5 General best practices for monitoring and observability in Kubernetes
6 Cluster security best practices
7 Secure software supply chain and software bills of material (SBOM)
---
Speaker
Deven Phillips
Senior Architect @Red Hat
Deven is a Senior Architect with Red Hat's Cloud Native Application Development Practice, a program focused on helping organizations build cloud native software and release to market more quickly. The practice brings together Domain Driven Design, Design Thinking, open source tools, methods, and open culture to help companies become more innovative. Deven is proficient in many popular programming languages, as well as experienced in a number of different architectural platforms. Deven specializes in Microservices, Cloud, DevOps, Design Thinking, Domain Driven Design, and Kubernetes to create solutions which delight customers.
Read more
Find Deven Phillips at:
Speaker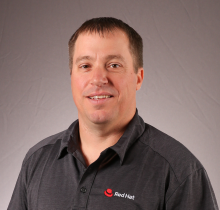 Jason Froehlich
Architect @Red Hat
Jason Froehlich is a Consulting Architect with Red Hat's Cloud Native Runtimes Practice specializing in the design, development and integration of software solutions, focused in and around open-source. Jason helps customers succeed by applying design thinking, mentoring, building relationships, and by demonstrating software development best practices.
As a Red Hat Architect, Jason is skilled in application development and DevOps. Jason has more than 20 years of experience as a software developer and 15 years of experience utilizing Java. Jason is skilled in many facets of cloud native application development working on every tier from front end UI development to back-end database development. Jason is very personable and strives to deliver high-quality solutions in a timely manner.
Read more
Find Jason Froehlich at:
Speaker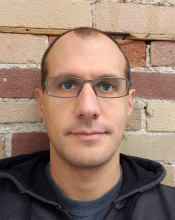 Christophe Fargette
Senior Architect @Red Hat
Christophe has worked in IT for over two decades on multiple software projects for both large enterprises and startups. His current dedication is to help enterprises migrating to the Cloud with minimal knowledge and without any frictions. He has a strong customer focus, realizing that continuous improvement only matters when the customer is happy.

Christophe's experience includes not only full-stack software engineering practices aimed at increasing velocity while improving quality but also leadership in all projects. In addition to speaking at various events and running workshops for teams and programs, he has a passion for observability especially with microservices and Cloud.
Read more
Find Christophe Fargette at: