A modern system requires access to many secrets, including database credentials, API keys for external services, and credentials for service-oriented architecture communication. They are also required to encrypt/decrypt data or to cryptographically hash or verify hashed data.  While much of this is possible through application-based code libraries, many organizations leverage the power of HashiCorp Vault to provide these capabilities as a decentralized service.
The workshop walks you through everything a developer needs to know about HashiCorp Vault, including basic setup and configuration that is useful for debugging and building dev and test environments. You will learn how you can leverage Vault's power to provide static secrets, database credentials, and all your other cryptographic needs. 
The workshop is comprised of taught lectures and practical hands-on code examples that you work through. By the end of this workshop, you will understand the fundamental aspects of Vault and how you can leverage it in your applications.
Key Takeaways
Introduction to HashiCorp Vault
How to secure access to secrets using policy
Principles of Vault Tokens and Authentication
How to consume Static and Versioned Secrets from your application
How to provide time-limited and dynamic database credentials for your applications
How to use Vault as "encryption as a service" to hash and encrypt data
How to use Vault to generate and validate Time-Based One Time Passwords (TOTP)
---
Speaker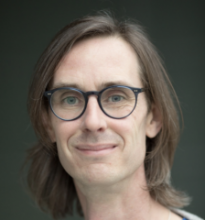 Nic Jackson
Principal Developer Advocate @HashiCorp
Nic Jackson is a developer advocate at HashiCorp and the author of "Building Microservices in Go" a book which examines the best patterns and practices for building microservices with the Go programming language. Additionally, Nic is the author of Service Mesh Patterns, a book that looks at patterns and operational best practices to help you deploy and use service meshes in a way that meets your company's goals and needs.
Read more
Find Nic Jackson at: