The distinction between operations and development is continually blurring, with application developers being increasingly required to manage their application-specific infrastructure. While using the cloud provider's UI to create infrastructure may seem compelling, it is difficult to collaborate and create consistently reproducible infrastructure. To solve this problem many teams choose an Infrastructure as Code approach.
This workshop teaches the basics of Terraform and how it is used to manage infrastructure; Terraform is a tool that provides an automation workflow across multiple different infrastructure providers. It allows you to define infrastructure as code that is reusable, versionable, and consistently reproducible.
Through practical examples, you will learn the core capabilities and features required for an application developer to manage your infrastructure.
Examples and exercises are provided for both a Declarative approach using the HashiCorp Configuration Language (HCL) and an Imperative approach using the Cloud Development Kit for Terraform and TypeScript, Python, Java, C#, and Go. You will learn the pros and cons of each approach, and the attendee is free to complete the learning exercises using either method.
Key Takeaways
Differences between declarative (HCL) and imperative approaches (CDKTF)
How to define cloud resources as code
Creating, Updating, and Destroying Infrastructure
What is Terraform State, and to manage it
How to make configuration dynamic using Variables and Outputs
How to write and consume Terraform Modules
How to manage infrastructure for different environments (dev/test/prod) 
How to test Terraform configuration
---
Speaker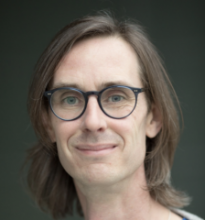 Nic Jackson
Principal Developer Advocate @HashiCorp
Nic Jackson is a developer advocate at HashiCorp and the author of "Building Microservices in Go" a book which examines the best patterns and practices for building microservices with the Go programming language. Additionally, Nic is the author of Service Mesh Patterns, a book that looks at patterns and operational best practices to help you deploy and use service meshes in a way that meets your company's goals and needs.
Read more
Find Nic Jackson at: