Spring has been the driving force behind enterprise Java for nearly two decades and continues to adapt, grow, and innovate. Native Images are the next chapter of Spring's innovation journey, in the Kubernetes and Serverless world.
GraalVM is a project started several years ago by Oracle and allows you to ahead-of-time compile Java code to a standalone executable, a "native image".
How can you build Native Spring Boot applications with GraalVM on Kubernetes or a Serverless environment, optimized to start faster and consuming fewer resources such as memory and CPU?
This hands-on workshop is designed to provide you with timely information for understanding ahead-of-time compilation, native images, how to build them, use-cases for their application, trade-offs and pitfalls, areas which can trip you up when adopting in the form of discrete, individually executable steps.
An implementation of each step is being made available via a Github repository, which you would run during the session. The workshop does not assume any prior knowledge of ahead-of-time compilation and native images, and we will review key concepts as part of the workshop.
Native Java Applications - this workshop covers all the background you need to know about native images so you can use them in spring or other frameworks
Comparing ahead-of-time vs just-in-time compilation and understanding Native images
Analyzing trade-offs and pitfalls
Building JVM & Native application executable
Building Native tests for applications
Debugging Native images
Improvements in the Dev Experience using Quick Build Modes
Migrating a JVM-based app to a native app, step-by-step
JDK Flight Recorder (JFR) with Native executables
Garbage Collectors for Native Java applications
Effectively containerizing Native Java applications
Deployment in serverless environments
Deployment on Kubernetes
---
Speaker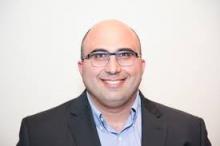 Adib Saikali
Principal Platform Architect @VMware Tanzu
Adib Saikali is a global field principal solutions engineer at VMware Tanzu, focused on helping VMware's largest customers design and build cloud native applications and platforms using Spring and Kubernetes. Adib is the author of "Securing Cloud Applications" a book that teaches application developers the fundamental security technologies and protocols required to secure cloud native applications. Over the past 25 years Adib has worked at startups and global enterprises on numerous software systems in a variety of roles, from software developer, architect, agile coach, and CTO. He has developed a 360-degree view of what it takes to build software systems quickly, efficiently, and economically. Adib's favourite quote is "live like you are going to die tomorrow, learn like you are going to live forever" attributed to Mahatma Gandhi.
Read more
Speaker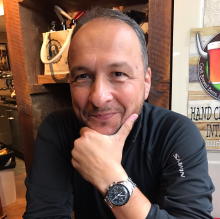 Dan Dobrin
Enterprise App Mod Architect @Google Cloud
Dan Dobrin is an Enterprise App Modernization Architect in Google Cloud, helping customer teams adopt modern cloud-native patterns, practices and technologies in Google Cloud, including GKE, Cloud Run, Cloud Functions, Native Images, Spring, EDA, DevUX, production-readiness and serverless optimization. 
Prior to joining Google Cloud, he has built highly scalable, low-latency, flexible frameworks for technology, security and financial services organizations. An avid learner, he's always looking for the next practical idea to experiment with and share with customers.
When he leaves his gadgets behind, you'll find him hiking, running or biking.
Read more