Many of the tools and techniques of the past are getting disrupted by the needs of modern cloud-native application development, deployment, and scalability. Traditional Java runtimes have not been well suited for dynamic scalability, amazing development experience, and maximizing the value of your cloud spend.

Quarkus provides an amazing developer experience, is optimized to maximize your cloud value, and it includes amazing support for GraalVM native-image compilation. Moreover, Quarkus does not require your developers to learn a completely new framework as their existing skills with either JAX-RS or Spring MVC will be directly portable to this new runtime. In this session we will introduce you to Quarkus, the Supersonic Subatomic runtime for the Java language. We will show you how to create web APIs, use reactive capabilities, have an amazing developer experience, use native-images, and show how lightweight and cloud-native Quarkus is for microservices and serverless. We'll also cover how to use reactive messaging and several other amazing features of Quarkus.
Key Takeaways
1 The start-up speed of the Runtime compared to traditional Java frameworks
2 The memory footprint compared to traditional Java frameworks
3 The Developer Experience when using Quarkus Dev Services
4 The Cloud and Kubernetes Native tooling assistance
5 The supporting ecosystem of libraries and modules available
6 The availability of native-image compilation
7 Demonstrate how your developers can leverage their existing skills with Spring and Enterprise Java
---
Speaker
Deven Phillips
Senior Architect @Red Hat
Deven is a Senior Architect with Red Hat's Cloud Native Application Development Practice, a program focused on helping organizations build cloud native software and release to market more quickly. The practice brings together Domain Driven Design, Design Thinking, open source tools, methods, and open culture to help companies become more innovative. Deven is proficient in many popular programming languages, as well as experienced in a number of different architectural platforms. Deven specializes in Microservices, Cloud, DevOps, Design Thinking, Domain Driven Design, and Kubernetes to create solutions which delight customers.
Read more
Find Deven Phillips at:
Speaker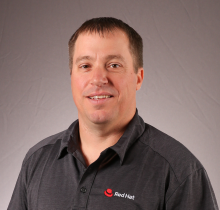 Jason Froehlich
Architect @Red Hat
Jason Froehlich is a Consulting Architect with Red Hat's Cloud Native Runtimes Practice specializing in the design, development and integration of software solutions, focused in and around open-source. Jason helps customers succeed by applying design thinking, mentoring, building relationships, and by demonstrating software development best practices.
As a Red Hat Architect, Jason is skilled in application development and DevOps. Jason has more than 20 years of experience as a software developer and 15 years of experience utilizing Java. Jason is skilled in many facets of cloud native application development working on every tier from front end UI development to back-end database development. Jason is very personable and strives to deliver high-quality solutions in a timely manner.
Read more
Find Jason Froehlich at:
Speaker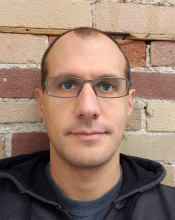 Christophe Fargette
Senior Architect @Red Hat
Christophe has worked in IT for over two decades on multiple software projects for both large enterprises and startups. His current dedication is to help enterprises migrating to the Cloud with minimal knowledge and without any frictions. He has a strong customer focus, realizing that continuous improvement only matters when the customer is happy.

Christophe's experience includes not only full-stack software engineering practices aimed at increasing velocity while improving quality but also leadership in all projects. In addition to speaking at various events and running workshops for teams and programs, he has a passion for observability especially with microservices and Cloud.
Read more
Find Christophe Fargette at: