Increasing the safe delivery of change has immense business value across a number of dimensions, so how can we improve our ability to manage change at scale? In this roundtable, we will be joined by software engineers and leaders with experience improving large-scale change mechanisms in their own companies. Topics will include technical strategies, operational considerations, people and culture, and general lessons learned. As an audience member, you will also have the chance to ask the panel questions.
---
Speaker
Tom Wanielista
Senior Staff Software Engineer @Lyft
Tom Wanielista is part of the Infrastructure team at Lyft, where he has focused on improving reliability in production by speeding up the deployment feedback loop. Prior to Lyft, Tom worked on Infrastructure in the Fintech space, where he was responsible for building tools to allow developers to safely deploy changes while keeping the stack secure & compliant. Tom studied at New York University where he received a BA in Computer Science.
Read more
Find Tom Wanielista at:
Speaker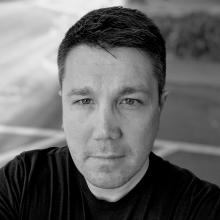 Mykyta Protsenko
Senior Software Engineer @Netflix
Mykyta Protsenko is a senior software engineer at Netflix. He is passionate about all things scalable, from coding to deploying to monitoring.
You can find Mykyta speaking at a variety of conferences - OSCON, DevNexus, Devoxx (Ukraine, Belgium, United Kingdom), GeeCon and others.
Read more
Speaker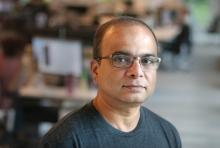 Tapabrata Pal
Vice President of Architecture @Fidelity
Tapabrata "Topo" Pal is a thought leader, keynote speaker, evangelist in the areas of DevSecOps, Continuous Delivery, Cloud Computing, Open Source Adoption and Digital Transformation. Topo is currently a Vice President of Architecture at Fidelity Investments. Prior to joining Fidelity, Topo spent 10 years at Capital One where he was a key player in the company's DevOps and Cloud journey. Topo is a programming committee member of DevOps Enterprise Summit (US, UK) and DevOps India Summit (India). Topo is a coauthor of Investments Unlimited: A Novel About DevOps, Security, Audit Compliance, and Thriving in the Digital Age (available September 13, 2022) published by ITRevolution.
Read more
Find Tapabrata Pal at: