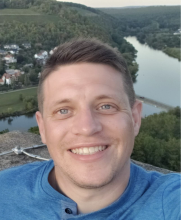 Speaker: Adam Schirmacher
He / him / his
Staff Engineer & Manager of Staff Engineers @Gusto
Adam is currently a Staff Engineer @Gusto whose code moves $50B+ per year. He was formerly a director at Gusto who managed Staff Engineers. He focuses on being supportive yet demanding - ensuring that not only are current challenges handled, but that his organization is ready to tackle the next set of challenges too.
Find Adam Schirmacher at:
Session
Staff+ engineers can be a powerful force in your organization…if you let them. Effectively managingStaff+ engineers requires different strategies than many managers are used to employing.
Read more
Session
Staff+ engineering is a critical role in any high-performing engineering organization. But what does it take to get promoted or get hired into a staff role? What does it take to keep it? Join us for a panel discussion with experienced Staff+ engineers who will share their insights.
Read more