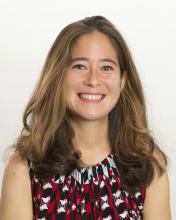 Speaker: Joy Ebertz
She / her / hers
Principal Engineer @Split, Blogger, and Speaker, Previously @Box
Joy is a Principal Software Engineer at Split, leading our backend team from a technical perspective. Prior to Split, she worked at Box. At both Split and Box, she has lead efforts around splitting monoliths into microservices, revamping authentication and authorization frameworks, creating REST API standards, audit logging and more. In addition to designing software and writing code, she also maintains a blog: https://medium.com/@jkebertz.  In her free time, she does a lot of traveling, reading, and running ridiculously long distances (mostly on trails).
Find Joy Ebertz at:
Session
As staff+ engineers, we're often thrown into the deep end and expected to navigate huge amounts of ambiguity including ambiguity about what our jobs even are. It's common to feel like there's a huge amount of trial and error or even luck.
Read more
Session
Staff+ engineering is a critical role in any high-performing engineering organization. But what does it take to get promoted or get hired into a staff role? What does it take to keep it? Join us for a panel discussion with experienced Staff+ engineers who will share their insights.
Read more