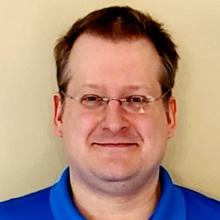 Speaker: Wes Wagner
He / him / his
Solutions Engineer @Redpanda
Wes Wagner is a Solutions Engineer at Redpanda Data, specializing in AWS, Azure, and Google Cloud platforms.
With over 20 years of experience in the IT industry, Wes has honed his skills in cloud services, data science, software engineering, and machine learning. Before joining Redpanda, Wes excelled as a Customer Facing Data Scientist at DataRobot, assisting customers to leverage machine learning and realize the value of augmented intelligence. Wes holds professional certifications in cloud and AI technology platforms, and also has an MBA from Portland State University and a Bachelor's in Computer Systems Analysis from Miami University.
Wes is excited to share his insights on building ML models from streaming data at QCon San Francisco '23.
Session
In the rapidly evolving landscape of AI/ML, the shift from batch to real-time data processing is significant. It impacts how quickly and dynamically we can learn from data, leading to more responsive AI applications.
Read more