The tech industry grew organically the last few decades. We built new innovations on top of old. We evolved systems and technologies to meet new challenges. Decisions of the past became assumptions of today.
But what if we pause to check those assumptions? What if we disentangle the systems and re-architect them with new priorities, such as privacy-first and user-centricity? We'll explore what that could look like: an alternative architecture and ecosystem, where industry-wide decentralized data ownership is the prime directive. We'll then dig deeper to see what you can do today with emerging technologies that align with privacy-first design.
---
Speaker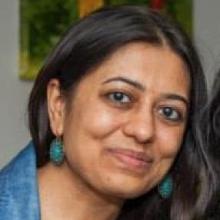 Nimisha Asthagiri
Principal Consultant @Thoughtworks
Nimisha Asthagiri is a Principal Consultant at Thoughtworks, a global technology consultancy that integrates strategy, design and engineering to transform enterprises to modern digital businesses. Prior, she was Chief Architect and Senior Director of Engineering at edX, driving intentional architecture for the next generation of large-scale online learning. She is a long-term technologist who values innovations that result from the amplification of diverse voices and the synergism of collective strength. Her past accomplishments include leading the security of a peer-to-peer group communications platform at Groove Networks.
Read more