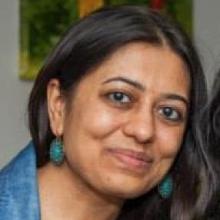 Speaker: Nimisha Asthagiri
She / her / hers
Principal Consultant @Thoughtworks, Previously Chief Architect & Senior Director of Engineering @edX
Nimisha Asthagiri is a Principal Consultant at Thoughtworks, a global technology consultancy that integrates strategy, design and engineering to transform enterprises to modern digital businesses. Prior, she was Chief Architect and Senior Director of Engineering at edX, driving intentional architecture for the next generation of large-scale online learning. She is a long-term technologist who values innovations that result from the amplification of diverse voices and the synergism of collective strength. Her past accomplishments include leading the security of a peer-to-peer group communications platform at Groove Networks.
Session
The tech industry grew organically the last few decades. We built new innovations on top of old. We evolved systems and technologies to meet new challenges. Decisions of the past became assumptions of today.
Read more
Session
Join us to continue the conversation around the track theme of practical security, the panel discusses current and future challenges and security issues facing security engineers, practitioners and organizations.
Read more