What's the focus of your work these days?
I am focusing on developer and community outreach and synergies between Java, MySQL and Linux developers and technical professionals.  I am especially interested in Java developer contributions and collaboration and how productivity and innovations are impacted by the evolution of how the Java platform is developed and evolving. 
What's the motivation for your talk at QCon San Francisco 2023?
There has never been a more exciting time in the history of Java - the pipeline for innovation is full, we have a predictable, reliable and stable release cadence and platform. The tools available for collaboration and contribution are ready for your development teams to adopt. The amazing benefits to your team productivity and to your career are the motivations for my talk.
How would you describe your main persona and target audience for this session?
The persona and level of my audience is mid-senior individual contributors, team lads (or aspiring team leads), IT Managers, CXOs, senior technical professionals or architects.
Is there anything specific that you'd like people to walk away with after watching your session?
After my session I want attendees to have the knowledge and motivation to be a leader and contributor in the teams and in their communities.
---
Speaker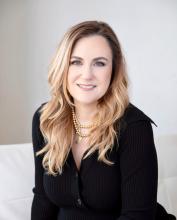 Heather VanCura
Senior Director, Standards, Strategy & Architecture @Oracle, Director & Chairperson at Java Community Process (JCP) Program, MySQL Community/DevRel, and Board Member
Heather VanCura is a Senior Director at Oracle, leading the Java Community Process (JCP) program and MySQL Community Outreach team. With 20+ years of experience at Oracle and Sun Microsystems, she actively engages with the developer community as an international speaker, event organizer, and mentor. She has visited six continents and over fifty countries meeting developers and helping them to engage in standards-related and open source projects. Heather is passionate about promoting diversity in technology and volunteers with organizations like Women Who Code and IEEE Women in Engineering. Her extensive involvement includes serving on the boards of Dress for Success and FIRST LEGO League NorCal. Heather's dedication to empowering developers and advocating for diversity makes her a respected leader in the industry. 
Read more
Find Heather VanCura at: