Brian Zeichick,
TeamForge Product Manager, CollabNet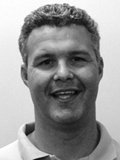 Brian joined CollabNet in 2008, and is CollabNet's expert in goal-directed and user-centric design theory. Brian's current projects include competitive analysis of ALM and Agile tools, scoping and designing features for upcoming CollabNet TeamForge releases, and evaluating forward-looking technologies. He has extensive experience in Web development and standards, including rich internet application design and development.
Brian's other projects include requirements analysis, designing user interfaces, wireframing and rapid prototyping. Prior to CollabNet, Brian worked as a Senior Interaction Designer at Merced Systems, Ariba, and QuadraMed.