Jason Hunter,
Principal Technologist with MarkLogic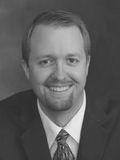 Jason Hunter is Principal Technologist with MarkLogic, and the father of MarkMail.org. He's the author of "Java Servlet Programming" (O'Reilly Media) and the creator of the JDOM open source project for Java-optimized XML manipulation. He's also an Apache Software Foundation Member and former Vice-President, and as Apache's representative to the Java Community Process Executive Committee he established a landmark agreement for open source Java.
He's an original contributor to Apache Tomcat, a member of the expert groups responsible for Servlet, JSP, JAXP, and XQJ API development, and was recently appointed a Java Champion. He's also a frequent speaker. His largest audience was 15,000 at a JavaOne conference keynote.