Jason McHugh,
Senior Principal Engineer at Amazon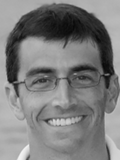 Jason McHugh is a senior principal engineer at Amazon where he works on S3 - Amazon's Simple Storage Service. Since joining Amazon in 2004 Jason has been fortunate enough to work on many interesting and challenging problems. For the last 3 years Jason has worked in Amazon web services where he has enjoyed learning more about big distributed systems, data storage technologies, strong and weak consistency models, epidemic protocols and more.
Prior to joining Amazon Jason spent five years at a bay area startup (www.there.com) working on 3D graphics and distributed systems. Jason holds a BS degree in Computer Science from Boston College and a MS and PhD with a focus on database systems from Stanford.