Developer at Atlassian John Kodumal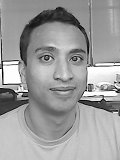 John Kodumal is a developer at Atlassian, a company that produces software development and collaboration tools. He currently works on the integration team, where he develops new features that tie Atlassian's products together.

Prior to joining Atlassian, John was an architect at Coverity, where he worked on static and dynamic analysis techniques for the Java platform.
John received his Ph.D. in computer science from the University of California, Berkeley in 2006.