Leonardo Mattiazzi,
Business Leader fostering Lean SW Development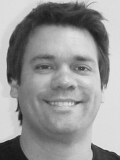 In his 14 years at Ci&T, Leonardo has witnessed and actively participated in a full-length trajectory consisting of growth, stumbling, success, transformation, and above all, intensive learning. First, it was the adoption and cultivation of RUP, on which the company erected its CMMI-5 certification, its process-oriented culture, its communities of practice, its competitive advantages and its international exposure. It continued with the unsolicited shock of agile, a clash of passions, the failure of the short-sighted to embrace the new methodology. At this point still missing a clear connection, Leonardo and his colleagues immersed themselves in a quest for business agility, seeking for true value generation. Then with the syncing of hearts and minds, the paradigm shifting from RUP to Agile, early failures were replaced by unassailable successes, for the awe of the skeptical. Following the corporate roll-out, came the realization of Agile methodologies' shortcomings, the embracement of Lean as a state of mind and the continuous focus on learning from experience, at the gemba. It is from this rich environment that Leonardo distills his thought-provoking ideas.
Leonardo has a regular Lean-focused podcast series on iTunes, and blogs about Lean topics at industry outlets that include the CIO Blog and IDG Connect.