Mike Sutton,
Fun Mongerer, WizeWerx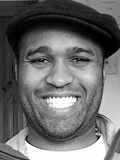 A project linchpin, Mike Sutton's single mission is to spread joy, happiness and a passion for sustainably delivering the best possible outcomes to the organisations (and their customers) , teams and people he works with.
This often means helping organisations and the people in them to make many small changes that affect every part of their lives.
With a background in software development, Mike is an entrepreneur, lean/agile linchpin (coach, developer, brainstormer), improvisational player, social connector, international human rights lawyer, husband, father and lifelong learner.
He brings this huge range of diverse experiences and skills to his work and community, especially enjoying work that helps bridge cultural differences and improve collaboration. Such work has taken him to such exotic destinations as Malaysia, Tunisia, India and Oman.
Mike loves the agile community and its willingness to embrace new ideas. He is a co-founder of the Agile Coaches Gathering UK and the ScrumFest unconferences. He especially loves agile games that delight and teach simple lessons.
He regularly presents, shares ideas and conspires to cause mischief at conferences.
An avid tweeter and less avid blogger, Mike can be followed @mhsutton or emailed at mike.sutton@wizewerx.com