Razi Sharir,
CEO, Xeround - SQL cloud database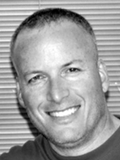 Razi has more than 20 years of management experience in product/solution development from concept to release in various disciplines. Razi brings to Xeround expertise in visionary and strategic marketing as well as driving products to market from positioning through go-to-market to delivery.
Prior to joining Xeround, Razi led the strategic transition from traditional data centers to cloud computing at BMC Software; a leading provider of data center & IT management solutions encompassing BSM.
Prior to that, Razi led the Incubator business unit focused on Distributed Transaction Management. Prior to BMC, Razi held senior positions as VP of R&D at Commtouch Technology (at the time amongst the largest web mail providers), senior Director of Product Management/Marketing at Starhome – a worldwide leader of VAS for mobile roaming users, and approximately 8 years in various roles at Microsoft in Redmond, WA and later in Israel.
Razi holds an M.A. (cum laude) from the Tel Aviv University in Philosophy of Information and Digital Culture, an MBA in Marketing and a bachelor's degree in Economics.