Sean Power,
Author of Complete Web Monitoring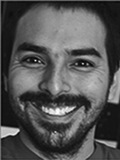 Sean Power spends way too much time on the computer and needs to get out more. He has worked as a web systems administrator since the mid 90s, has worked with online communities for companies such as MTV Northern Europe, and helped users reduce the headaches of managing and monitoring web infrastructures through Coradiant, a web performance monitoring vendor. Prior to working at Coradiant, he was technical reviewer for the Addison-Wesley book Troubleshooting Linux Firewalls.
Sean last worked as community gardener for Akoha, a company pioneering the industry of "social games", where he handled all things community and analytics. He is currently co-founder of Watching Websites.
He completes his full plate by supporting the companion website to the book he wrote with Alistair Croll, Complete Web Monitoring, published by O'Reilly.
In his spare time, Sean makes sure that servers stay up and curses spammers in the EFnet IRC community and occasionally updates his personal music related blog, when he's not writing web optimization articles.
You can hear him ramble away on his twitter account at http://twitter.com/seanpower, find out more about him on LinkedIn profile, or read about other stuff he's thinking of at the website he shares with Alistair, Complete Web Monitoring.