Bhaven Avalani,
eBay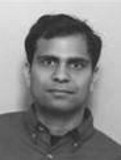 Bhaven leads the Platform Services group at eBay. Platform Services pioneers the SAAS vision at eBay with focus on Monitoring, Storage, Media, Messaging, Crawling and Advertising Services. Prior to Platform Services, Bhaven lead the SOA Platform and API Developer Platform at eBay.
Bhaven's key areas of research are Big Data Storage and Analytics in Monitoring space. The Monitoring platform at eBay provides real-time and batch analytics and intelligence for 200 terabytes of data per day. This platform is key to Business and Operational Intelligence at eBay.
Prior to eBay, Bhaven has worked in several large scale distributed services initiatives at Informix, Quintus and Adobe. Bhaven has Masters in Computer Science from Syracuse University and Bachelors in Computer Science from Indian Institute of Technology, Bombay.