Gareth Rushgrove,
Web geek, GOV.UK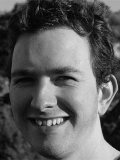 Gareth Rushgrove is now a developer at Government Digital Service, part of the UK Government.
In the past Gareth worked on everything from successful marketing campaigns to enterprise content management and financial service applications. These days he's more likely to be found persuading people of the benefits of small web service based systems, automation and message queues.
Gareth has written articles on topics from mobile web design to facebook and website performance to javascript for the likes of Vitamin, Digital Web and Opera. He also featured in the 2007 edition of 24ways, the annual web design advent calendar.
When not working, Gareth can be found blogging over on morethanseven.net or uploading code to GitHub. He's previously organised local BarCamps, organises the Django user group in London and helped out on the board of the hugely interesting Thinking Digital conference.
Blog: www.garethrushgrove.com
Twittter: @garethr