Jesse Robbins,
Founding CEO of Opscode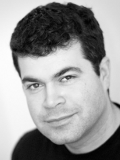 Jesse Robbins is Co-founder and Chief Community Officer of Opscode, the leader in Cloud Infrastructure Automation. Jesse is a widely recognized expert in Infrastructure, Web Operations, and Emergency Management.
Jesse was a founding chair of the Velocity Web Performance & Operations Conference, editor of the Web Operations book, and is a contributor to the O'Reilly Radar blog. Prior to founding Opscode as CEO in 2008, he worked at Amazon.com with the title of "Master of Disaster" where he was responsible for Website Availability for every property bearing the Amazon brand.