Ken Collier,
Track host, PhD, Agile Analytics Practice Lead, ThoughtWorks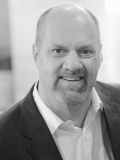 Ken got excited about agile development in 2003 and was one of the first to start combining agile methods with data warehousing, business intelligence, and analytics. Ken's book, Agile Analytics: A Value-driven Approach to Business Intelligence and Data Warehousing describes the successful adaptation of agile techniques to the nuances of data warehousing and BI.
As the Agile Analytics Practice Lead for the custom software development firm, ThoughtWorks, Ken extends his Agile BI techniques to "Big Data" analytics initiatives. This focus includes No-SQL technologies, social analytics techniques, unstructured data analysis, data science, predictive and quantitative analytics, and others. Prior to ThoughtWorks Ken was the Data Insight and Social BI Practice Director at the Cutter Consortium Ken has written extensively about Agile Data Warehousing and BI for the Cutter Consortium as well as on his blog theagilist.com. Ken's musings can be tracked on Twitter by following @theagilist.
With over two decades in advanced computing and technology, Ken has experienced many of the trends that come and go in our field, as well as the ones that truly transform the state of our practices. Formally trained in software engineering, database theory, and machine learning, Ken loves challenging problems in systems architecture; development lifecycles; project leadership; business intelligence; and advanced analytics.