Chatbot
Presentations about Chatbot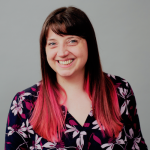 Interviews
Featured Interview
QCon What's the focus of the work that you do?
Gillian: I work for a large enterprise organization, Liberty Mutual. About a year and a half ago, I started working on an employee digital assistant (a chatbot for internal productivity). That was the first time I'd worked in the cloud. Suddenly with this project, I was working with cloud, serverless, and artificial intelligence.
QCon: Can you tell me more about this talk?
Gillian: I'll be speaking about chatbots generally, and how we built our employee digital assistant. I will be focused on building on AWS. That's not an endorsement of AWS. That is just what we built our platform on. A lot of the learnings however are applicable regardless of what cloud or chatbot technology you use.