Feedback
Presentations about Feedback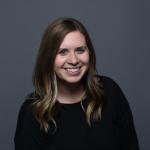 Research Manager & Data Scientist, People Analytics @gatesfoundation
Sarah Hagan
Interviews
Featured Interview
What are you doing today?
I use data to make better people decisions. Generally, businesses are really good about being data-driven for anything that gets us revenue. But even really good companies are just now learning that using data for people can actually give them a strategic advantage.
What kind of questions do you answer?
I answer questions not just about basic reporting like "What is your organization look like?", "How many people are in each division?", "What's the turnover and churn?", but also more predictive questions like "Can we predict whether or not someone is going to leave?", "Can we can we identify better ways to change culture for individuals?", or "How could we make more meaningful work for people in the organization?".