More and more, Event-Driven Architecture (EDA) is being adopted by organizations. While it unlocks new revenue streams and use cases, it also brings challenges around discovery, documentation, security, and standardization. In an Event-native API world, API products and consumers need to have the right tools, standards and specifications to address these challenges. In this session, we will dive into these standards and tools. Join this session to:
Learn about open standards and specifications such as CloudEvents, AsyncAPIs and Shared Signals & Events

Learn how these three standards and specs differentiate and work together. 

Explore a vendor-neutral use case that exemplifies these standards in an Event-native API Management context
---
Speaker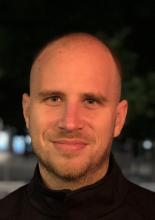 Linus Hakansson
Vice President of Product @ Gravitee
Linus is the Vice President of Product for the Gravitee API platform and has held prior architect roles across various cloud and integration technology companies. Linus loves to discuss the full API lifecycle, ranging from initial API design to managing and securing API products and services.
Read more