Data platform teams are increasingly challenged with accessing multiple data stores that are separated from compute engines, such as Spark, Presto, TensorFlow or PyTorch. Whether your data is distributed across multiple datacenters and/or clouds, a successful heterogeneous data platform requires efficient data access. Alluxio enables you to embrace the cloud migration strategy or multi-cloud architecture for large-scale analytics and AI workloads. Alluxio also helps scale out your platform adoption for analytics and AI across multiple tenants and applications teams.
---
Speaker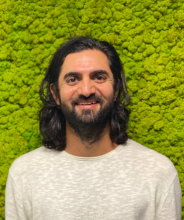 Adit Madan
Director of Product Management @Alluxio
Adit Madan is the Director of Product Management at Alluxio. Adit has extensive experience in distributed systems, storage systems, and large-scale data analytics. Adit holds an MS from Carnegie Mellon University and a BS from the Indian Institute of Technology – Delhi. Adit is the Director of Product Management at Alluxio and is also a core maintainer and Project Management Committee (PMC) member of the Alluxio Open Source project.
Read more