Today's success of businesses depends on their systems' stability and reliability. Downtimes are painful: They cause you headaches and cost your business money. Providing reliable services to your customers is essential to success. Despite the best efforts, the one sure thing about undesirable events like outages is that they will always occur. How we deal with them makes the difference - and we can even do so before they occur. The complexity of today's systems is enormous and often not understood at first glance. That's why assessing the associated risk at any time is crucial. Engineering teams need to consider whether they can roll out new features or invest in stability - a balance between reliability and engineering velocity is key. In this session, we will uncover significant risks in a microservice architecture by running a few tests during a demo on stage. You will take home valuable tips you can implement on your next workday to build reliable systems under unpredictable conditions. If you need to roll out new features to your customers in a reliable way at any time, join this talk.
---
Speaker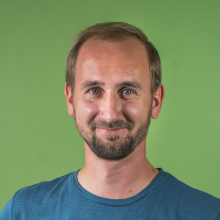 Benjamin Wilms
Co-founder & Product minded engineer @Steadybit
Benjamin is the co-founder of Steadybit and a product-minded engineer with 20 years of experience. Benjamin spreads his enthusiasm and new knowledge as a speaker and author – especially in reliability, chaos, and resilience engineering. One thing he does to relax his mind is to push his body while shredding MTB trails.
Read more