Only doing product-led work can lead to an unmaintainable system with lots of downtime. Unfortunately, getting time to work on the things that would prevent that can be challenging.
Engineering roadmaps balance many competing demands, and the people making the decisions aren't always the closest to the code. You have to learn how to speak their language. Luckily, it's extremely doable.
In this talk you'll learn how to pitch so product listens. We'll cover:
Why do you need to make a business case anyway?
What do you mean by tech debt?
What data is most compelling?
A case study of getting tech debt on other teams' roadmaps
---
Speaker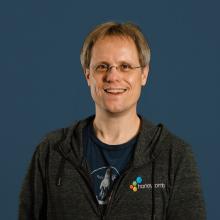 Ben Hartshorne
Principal Engineer @Honeycomb, Building Operable Systems with Resilience and Business Value
Ben has built his career understanding, operating, and building scalable distributed systems. His journey from racking servers and aggregating metrics in RRDs to autoscaling services with full tracing data mirrors our industry's journey towards the dynamic world we're in today. At Honeycomb he helps build the product he wishes he'd had at every job prior, helping engineers build better, sleep better, resolve problems faster, and ultimately connect with their user's experience.
Read more
Find Ben Hartshorne at: