Do we build a greenfield platform or do we incrementally centralize common foundations? Do we abstract away all complexity or provide upfront knobs and handles for composability? Do we invest in building new platform features, or improve the productivity, engagement and satisfaction of our existing platform users?
Platform engineering is rarely just a technical problem to solve. It involves product, people and process – and various challenges to consider with each, at scale. When done well, a successful platform drives developer productivity, efficiency and rapid business value for any organization. 
In this talk, we'll cover:
When you need a platform and when you don't

Examples of unsuccessful platforms and the three pillars of a successful one – Acceleration, Autonomy & Accountability 

How to drive acceleration through early alignment, appropriate coverage and leverage

How to build a delightful platform and drive its adoption with a users first mindset 

How to bake in unambiguous accountability in terms of ownership; with the right incentives for healthy use of the platform
As early adopters or practitioners, this talk will give you a primer for building successful platforms; anchoring on the objectives you seek, outcomes you desire, and the behaviors you want to incentivize or disincentivize within your engineering organization. 
---
Speaker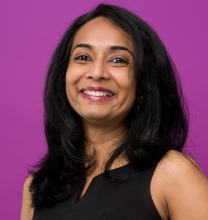 Smruti Patel
VP of Engineering @Apollo Graph
Smruti Patel is the VP of Engineering at Apollo Graph, the leading graphQL platform for building highly performant APIs, at scale, for rapid digital transformation. She has led and scaled high performing engineering teams at Stripe and VMware, building critical infrastructure for global businesses. Her interests include mentoring and coaching, hiking with her boys, and traveling the world.
Read more
Find Smruti Patel at: