Martin Thompson,
CTO and co-founder of LMAX/Tradefair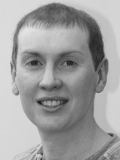 Martin has had a passion for pushing software and electronics to the limit since childhood. He was the type of kid who took the video recorder apart and then fixed it. Since then he has always been attracted to business problems where high performance computing can open new, previously impossible, opportunities.
The first stock market data feeds to PCs as in the early 90s, the first generation of internet banks, the largest product content management systems is where Martin has broken new ground while honing his craft. After working on the world's largest sports betting exchange (Betfair) he co-founded LMAX the first retail financial exchange.
Martin brings his mechanical sympathy for the hardware to the software he creates, which has taken him deep into the subjects of concurrency and parallel computing. Martin is the CTO of LMAX leading the build of the highest performance financial exchange.