Tyler Jewell,
VP Product Management for Oracle's Platform as a Service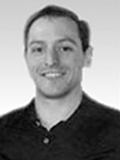 Tyler's software career spans 20 years in R&D, marketing, services, and corporate development. Prior to Oracle, he was at Quest Software as PM and Investment Manager. His investments include AppHarbor, AwayFind, Skydera, and WSO2. As a PM, he held leadership positions for products in emerging markets, including Quest's applications, monitoring, virtualization and cloud divisions. He's managed Foglight (Gartner's APM leaders quadrant), vRanger (the #1 selling virtualization backup solution), and JProbe (the best selling Java profiling tool). Prior to Quest, Tyler was a founder and investor in InfoQ.com, GM of The Middleware Company (sold to TechTarget), and a Java technologist at BEA (acquired by Oracle), TRGi (acquired by BEA) , and Talarian (acquired by Tibco).
Tyler has a CS and Economics degree from Rose-Hulman Institute of Technology and is a co-author of 3 books on Java and Web Services.