AMAs are an informal gatherings for Q&A. Bring your questions for in-depth conversations with QCon speakers Sid Anand & Allen Wang.
---
Speaker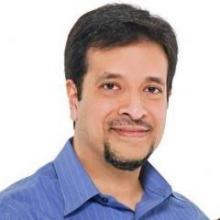 Sid Anand
Chief Architect @Datazoom, Committer/PMC Apache Airflow, Previously: Netflix, LinkedIn, eBay, Etsy, & PayPal
Sid currently serves as the Chief Architect and Head of Engineering for Datazoom, where he and his team build high-fidelity, low-latency data streaming systems. Prior to joining Datazoom, Sid served as PayPal's Chief Data Engineer, where he helped build systems, platforms, teams, and processes, all with the aim of building access to the hundreds of petabytes of data under PayPal's management. Prior to joining PayPal, Sid held senior technical positions at Netflix, LinkedIn, eBay, & Etsy to name a few. He earned my BS and MS degrees in CS from Cornell University, focusing on Distributed Systems.
Outside of work, Sid advises early-stage companies and several conferences. Once an active committer on Apache Airflow, he is now mostly a fan.
Sid's body of work includes but is not limited to :
The world's first cloud-based streaming video service -- I was the first engineer to work on the cloud at Netflix
LinkedIn's Federated Search Typeahead (a.k.a. auto-complete)
LinkedIn's (Big Data) Self-service Marketing Analytics tool
PayPal's DBaaS - an internal self-service system to provision & manage heterogenous databases
PayPal's CDC - an internal self-service CDC system to stream DB updates to nearline applications
eBay-over-Skype : Following the Skype-acquisition, I built a P2P version of eBay offers
eBay's Best Match Search Ranking Engine powered by an In-Memory Database
eBay's Fuzzy-match name/email Search
Agari's Data Platform : Batch & Streaming Predictive Data Platform as a Service
Datazoom's Platform : High-fidelity, Low-latency Streaming Data Platform as a Service
Read more
Find Sid Anand at:
Speaker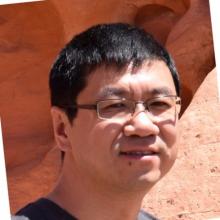 Allen Wang
Software Engineer @DoorDash, previously Lead for real-time data infrastructure team @Netflix
Allen Wang is currently a tech lead at data platform at DoorDash. He is the architect for the Iguazu event processing system and a founding member of the real time streaming platform team. 
Prior to joining DoorDash, he was a lead in the real time data infrastructure team at Netflix where he created the Kafka infrastructure for Netflix's Keystone data pipeline and was a main contributor to shape the Kafka ecosystem at Netflix.
He is a contributor to Apache Kafka and NetflixOSS, and a two-time QCon speaker.
Read more