In the application and infrastructure world we are used to the idea that when you deploy code out to infrastructure, that's also when it's released to users. LaunchDarkly changes this by giving you the ability to ship code, and release the features within it to users when you're ready. In this workshop, we'll get hands-on with LaunchDarkly, ReactJ, and Replit to show how you can build feature flags into your application and ship features to users!

Prerequisites: A free account through Replit.com (online coding platform), LaunchDarkly 14-day Trial.
---
Speaker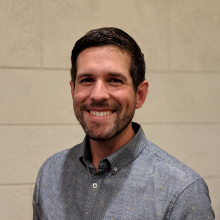 Peter McCarron
Senior Technical Marketing Engineer @LaunchDarkly
Peter is a Sr. Technical Marketing Engineer at LaunchDarkly that came to the DevOps world accidentally on purpose. After a start in the wireless and cellular space, Peter pivoted to a marketing career focusing on infrastructure automation, service networking, and application delivery. Along the way, he picked up a passion for building content and just enough coding knowledge to hide the duct tape and string that often holds his demos together. Now he creates technical materials designed to help users understand both how products work and the value they can bring to an organization.

Outside of work, Peter often spends his weekends hiking, camping, and just generally exploring up in the mountains of Colorado with his wife Hannah and cattle dog Margot
Read more
Speaker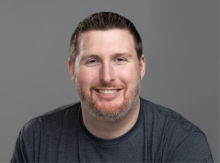 Cody De Arkland
Developer Relations Manager @Launch Darkly
Cody leads Developer Relations at LaunchDarkly where his team focuses on advocacy, technical marketing, and developer experience. His background is in content creation, enterprise IT automation, infrastructure as code, and application delivery. He loves to learn, but loves to teach others much more. His passions include mentorship, mental health, community, and frustrated git commit messages in the wee hours of the evening. When he's not hacking at the next demo, he's spending time with his daughters Hayley and Morgan, his wife Shannon, or his Goldendoodle Chartlie.
Read more
Session Sponsored By

Fundamentally change how you deliver software.