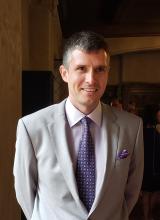 Speaker: Alex Dubrouski
He / him / his
Technical Lead of Server Performance Team @LinkedIn
Alex joined LinkedIn in 2020 and since then has been working on optimizing server-side performance primarily for Java based applications. Alex also contributes performance patches to OSS projects like OpenJDK, Log4J and Venice.
Before LinkedIn, Alex spent 4 years working on performance and infrastructure at Pandora Media.
Find Alex Dubrouski at:
Session
Venice is an open-source derived data platform developed by LinkedIn. It is used mainly for ML feature storage, which requires the ability to refresh data at very high throughput, and to look it up with low latency.
Read more