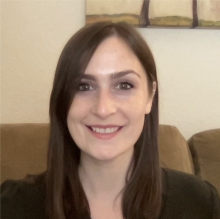 Speaker: Hunter Laine
Software Engineer @OneSignal
Hunter Laine is a Software Engineer on the Infrastructure Services team at OneSignal in San Mateo, CA. In this role, she helps to maintain and improve in-house services used by internal engineering teams. In this capacity, Hunter led a major migration of one of OneSignal's most trafficked endpoints from a legacy Ruby on Rails codebase into a faster, more efficient and maintainable Go codebase. She spearheaded scaling OneSignal's timer scheduler infrastructure from a single-tenant service to a multi-tenant service.
Prior to her work at OneSignal, Hunter has held positions as a Marketing Operations Manager abroad. OneSignal has been an incredible place to learn quickly and take a lead role in major initiatives.
Session
As a part of OneSignal's no-code Journeys system, we knew that we would need a way to store billions of timers.
Read more