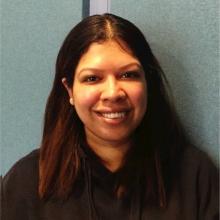 Speaker: Mehnaaz Abidi
She / her / hers
Vice President Product, Runtastic @adidas, Previously @Nike @Tesco and @Amazon
Mehnaaz 'Mez' Abidi loves to build digital products that trigger feelings of joy, fun, trust and inclusiveness. 
She believes the best teams are those who work in a culture where every moment spent should feel like it was worth it. They love what they're building so much that it becomes a calling, and while doing that they form a tribe of people whom they love, hate and most importantly don't want to leave. 
She joined Adidas in February 2021 as Vice President of Product to scale their Digital Sports experiences. 
In the last 20 years, she has covered every aspect of digital product development and led distributed teams across consumer, technical and data product development. She has established teams from the ground up for 0-1 scaling in tailwinds, and leading change and optimization in strong headwinds.