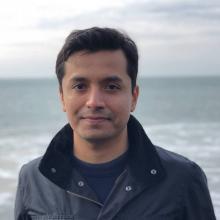 Speaker: Nihit Desai
He / him / his
CTO and co-founder @RefuelAI, Previously staff engineer @Facebook, recommender systems @Instagram & search quality @LinkedIn
Nihit Desai is the CTO and co-founder of Refuel.AI, building ML infrastructure for teams working with unstructured data. Prior to this, he was a staff engineer at Facebook, building and scaling their human-in-the-loop ML efforts for content integrity. In prior roles, he has worked on recommender systems at Instagram, and on search quality at LinkedIn. He is the co-author of the MLOpsRoundup newsletter, and the creator of the co:rise MLOps course.
Find Nihit Desai at:
Workshop
Over the last decade Machine Learning has become ubiquitous, powering applications across a variety of domains - from web search to autonomous drones.
Read more