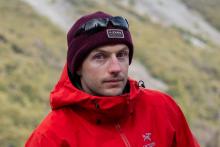 Speaker: Paul Bakker
He / him / his
Java Platform @Netflix, Java Champion, and Co-Author of "Java 9 Modularity"
Paul Bakker is a Java Champion and developer in the Java Platform team at Netflix. At Netflix he works on evolving the Java tech stack and developer tooling. He is also one of the original authors of the DGS Framework (GraphQL) and co-authored two Java modularity books published by O'Reilly.
Find Paul Bakker at:
Session
Netflix is (in)famous for the way we develop our systems. Micro Services, RxJava, Hystrix and Spring Cloud Netflix are just a few things that developers often associate with Netflix.
Read more