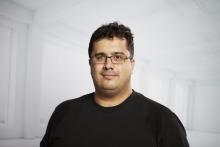 Speaker: Peter Jausovec
He / him / his
Content Engineer @Tetrate
Peter Jausovec is a software and content engineer at Tetrate.io. He has more than a decade of experience in the field of software development and tech, in various roles such as QA (test), software engineering, and leading tech teams. He's been working in the cloud-native space for the past couple of years and delivering talks and workshops around the world. He authored and co-authored a couple of books, the latest being Cloud-Native: Using Containers, Functions, and Data to Build Next-Generation Applications.
Find Peter Jausovec at:
Workshop
As development moves toward cloud-native application development using containerized and distributed services, it has become essential for developers to understand how these services work together.
Read more