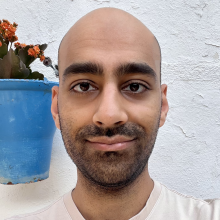 Speaker: Suhail Patel
He / him / his
Staff Engineer @Monzo Focused on Designing and Operating Distributed Systems, Previously @Citymapper
Suhail is a Staff Engineer at Monzo focused on building the Core Platform. His role involves building and maintaining Monzo's infrastructure which spans nearly two thousand microservices and leverages key infrastructure components like Kubernetes, Cassandra, Etcd and more. He focuses specifically in investigating deviant behaviour and ensuring services continue to work reliably in the face of a constantly shifting environment in the cloud.
Find Suhail Patel at:
Keynote
I remember a decade ago running and managing popular websites and internet communities from a single machine. Over time, we've had to build complex infrastructure and platforms to support the rich experiences and high scale demands of online services and software.
Read more